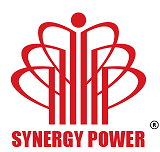 Synergy Power Corporation would like to inform to all of our value customers, partners and staff about our schedule of 2014 summer holiday.

To enhance the union, attachment and working spirit of all company members as well as shareholders of Synergy Power, Board of Director of Synergy decided to organize an outing trip at Da Nang for whole company. And we would like to inform detailed schedule of this trip as following:

· Time: Tuesday afternoon 22/07/2014– end of Saturday 26/07/2014
· We will be back to work on Monday 28/07/2014.

We would like to inform this schedule so that you can arrange your work/transaction with us conveniently.

Sincerely yours.