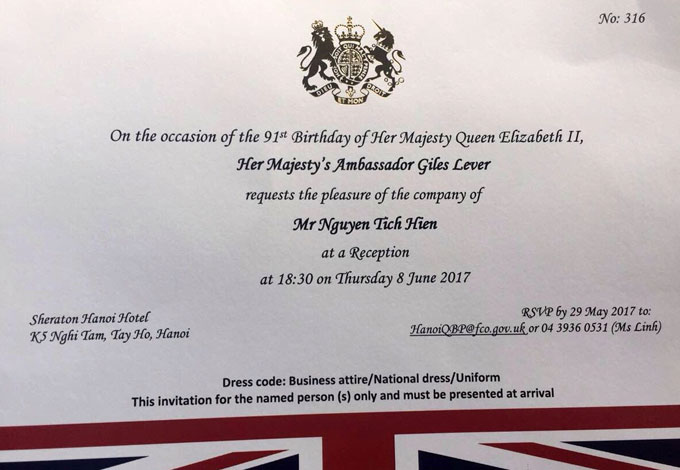 Queen Elizabeth II was born on 21/4 but her birthday celebration is held on a Saturday in June every year.
This tradition began in King George II in 1748. He was born in November, but the weather was so cold in England that he chose to celebrate his birthday in June, with the annual parade of the troopers named "Trooping the Color". That tradition continues today.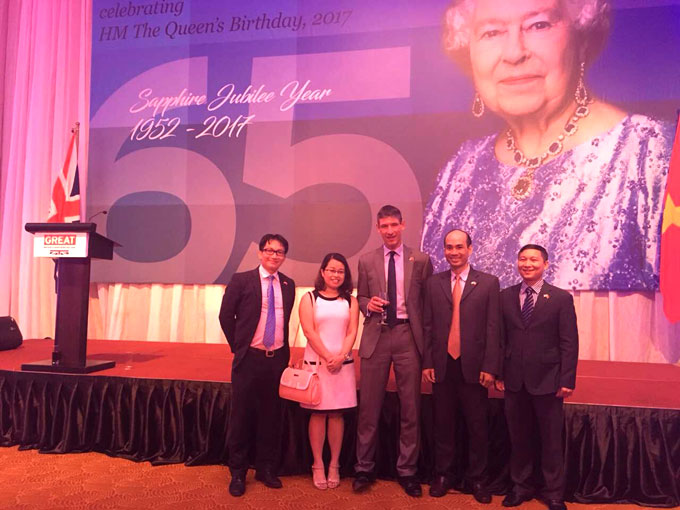 Last week, the British Consulate General in Ho Chi Minh City and the British Embassy in Hanoi held the 91st birthday party of British Queen Elizabeth II. 2017 is also the year marking the Sapphire Celebration - the 65th reign of the Queen.
Mr. Nguyen Tich Hien - CEO of Synergy Power was invited to attend the 91st birthday of Queen Elizabeth II at Sheraton Hanoi Hotel - K5 Nghi Tam, Tay Ho Hanoi on the evening of 08/06/2017.