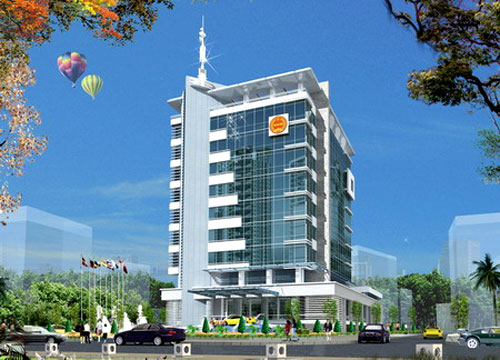 - Pursued to: Official Letter No. 1638/TB-CT issued by Tax General Department of Vietnam – Thai Nguyen Tax Department dated 20/12/2011.
Project details:
o Package: Supply and Install standby generator.
o Project: Headoffice of Thai Nguyen Tax Department.
o Synergy's offer: Supply and install 01 BroadCrown genset model BC JD275-50.
o Genset origin: United Kingdom.
o Contract type: Package contract
o Performance: 45 days.