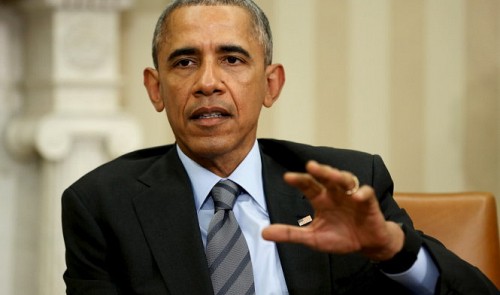 According to Vietnam's Ministry of Foreign Affairs, the U.S. president will be in the country from May 22 to 25, at the invitation of the Vietnamese leadership.
Speaking at a press conference in Hanoi on Tuesday, Daniel Russel, U.S. Assistant Secretary of State for East Asian and Pacific Affairs, stated that President Obama would combine his stay in the Southeast Asian country with his attendance at the 2016 G7 Summit, slated for May 26-27 in Japan.
President Obama is expected to join talks with Vietnamese government leaders, meet with representatives of local businesses and Vietnamese youth, Russel said, adding that he himself had recommended several interesting and culturally unique destinations in the country to the president.
According to the U.S. diplomat, President Obama will discuss five essential matters during his trip to Vietnam.
Firstly, the visit will highlight the importance of cooperation with Vietnam in the context of Washington's overall Asia-Pacific foreign policy. Russel said that the North American nation was committed to assisting Vietnam in fulfilling its mission as a member of the Trans-Pacific Partnership (TPP) free trade agreement.
In addition, U.S.-Vietnam ties in security will be enhanced, including preserving international peace, supporting humanism, improving search and rescue in natural disasters, and ensuring maritime security.
Secondly, a variety of activities are set to be organized to boost cultural exchange between the two nations, namely investing in Vietnamese youth via the Young Southeast Asian Leaders Initiative (YSEALI) competition, and establishing Fulbright University in Vietnam.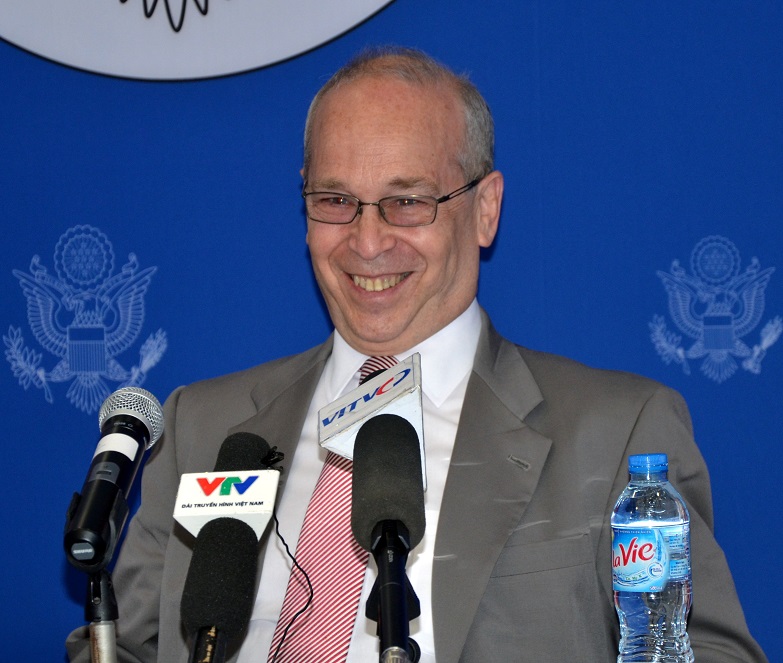 Daniel Russel, U.S. Assistant Secretary of State for East Asian and Pacific Affairs, speaks at a press conference in Hanoi on May 10, 2016. Photo: Tuoi Tre
Thirdly, President Obama will discuss with Vietnamese officials possible measures to cope with international and regional challenges, primarily climate change and disputes in the East Vietnam Sea, according to Assistant Secretary Russel.
Next, Washington will collaborate with Hanoi to deal with war remnants in terms of detecting mines, repatriating the bodies of deceased U.S. soldiers, and addressing dioxin contamination in several areas.
Lastly, the two nations will continue working with each other to improve Vietnamese law and respect human rights, which is an important aspect of the U.S.-Vietnam partnership.
Russel also expressed his certainty that matters in the East Vietnam Sea would be brought up during the upcoming visit of President Obama.
Many countries have expressed their concern over the complicated development of the situation, hoping that relevant parties will comply with international law and respect each other's rights, the U.S. diplomat asserted.
Washington will focus on keeping the maritime area a free place for all nations and prevent any activity that erodes countries' legitimate rights and interests.
Recent patrols carried out by the U.S. were not an act of provocation but a right of global citizens, Russel said.