The selling price of USD listed at commercial banks this morning was 23,350 VND / USD.
The central bank's central rate announced today (August 6) stood at 22,676 VND / USD, unchanged from the previous week. With a range of +/- 3%, the ceiling and floor rates today are 23,356 VND / USD and 21,996 VND / USD. The reference price at the State Bank of Vietnam is 22,700-23,306 VND / USD.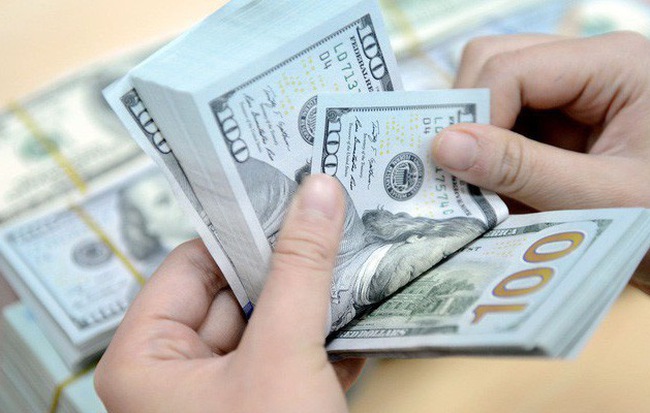 At commercial banks, the exchange rate in the early hours of this morning fluctuated contrary but in general is still sticking to the ceiling price of 23,356 VND / USD.
Vietcombank increased 10 dong in both directions to buy and sell up to 23,270-23,350 VND / USD. BIDV also increased 5 dong to 23,265-23,345 VND / USD this morning.
Meanwhile, the exchange rate quoted in VietinBank is currently at 23,250-23,340 VND / USD, down 8 dong compared to the last trading session of last week.
Techcombank, Eximbank, Sacombank still keep their previous listing levels. At the exchange rate of Techcombank and Eximbank is 23,250-23,350 VND / USD, the price is only 6 dong. Sacombank still posted the selling price at the ceiling price of 23,356 VND / USD.
In the free market, USD is still selling around 23,550 VND / USD, stopping momentum but there is no clear sign of cooling. Last week, the selling price of USD "black market" at some stores was up to 23,580 VND / USD.
On the world market, the US Dollar Index (DXY), a gauge of the greenback with six major currencies (EUR, JPY, GBP, CAD, SEK, CHF) is still above 95 points.