The detailed plan will be published in the next three weeks, according to a VIR's source, adding that the group was restructuring its overseas market including Vietnam.
According to industry insiders, Vietnam's cement output is estimated at 81.56 million tonnes, while the consumption demand in 2016 is estimated between 75 and 77 million tonnes.
Besides, later this year, Song Lam cement producing plant's opening its gates, with the annual capacity of four million of tonnes, is expected to intensify competition amongst domestic cement manufacturers.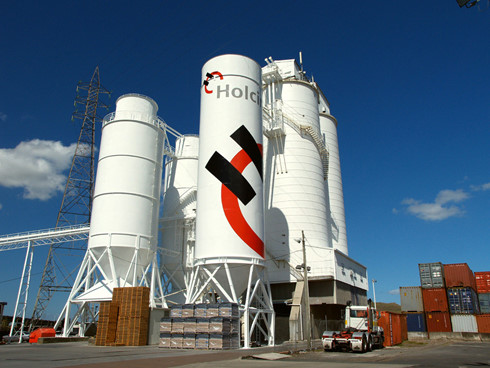 In December 2015, Lafarge Vietnam, a subsidiary of French Lafarge Group, officially merged with Holcim Vietnam to form LafargeHolcim, which is currently the largest multinational cement producing company in the world by installed capacity. LafargeHolcim is present in 90 countries and focuses on manufacturing cement, aggregates, and concrete.
In Vietnam, the post-merger LafargeHolcim has five cement plants and eight ready mixed concrete plants, with an annual capacity of six million tonnes of cement and one million cubic meters of concrete per year, overtaking Nghi Son Cement Corporation and Phuc Son Cement Company as the largest foreign-invested cement producing company in Vietnam.
The firm retains the brands of Lafarge and Holcim's products, namely Lavilla (Lafarge) and Holcim Power-S (Holcim). Holcim Vietnam presently holds a 26 per cent of domestic market share, while Lafarge Vietnam takes another 12 per cent, with their main products being cement, concrete, and aggregates.
VIR