Synergy Power prides itself on its spacious, spacious office space, Synergy Power has built a professional, friendly working environment, building a common, safe and happy home for the collective. Employees are assured of working, developing their capabilities and developing their careers.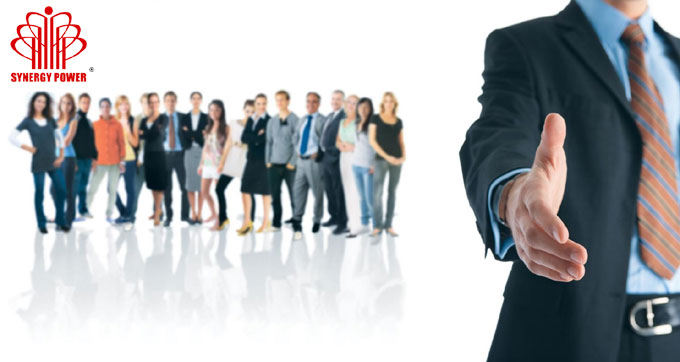 Official staff of Synergy Power will receive benefits and benefits as follows:
Measure:
- Salary Title;
- Salary performance work;
- Monthly salary 13;
- Allowances for specific job positions;
- The annual salary increase is related to the Company's performance and efficiency.
Often:
- Bonus days and special events of Synergy Power (company birthday);
- Recurring bonus at the end of the year and unexpectedly for individuals or groups;
- To reward technical innovations and raise the efficiency of business operations;
- Reward achievements at the end of the project: reward individuals / groups actively participate and fulfill well the assigned tasks.
Form of reward:
- Certificate of Merit;
- cash rewards;
- Rewards for domestic or international travel;
- Promotion, raise wages before term ...
Insurrance:
- Social insurance - Health insurance - Unemployment insurance: According to the law.
- Health insurance (for management)
Welfare:
- Grants for special events of staff (birthdays, sickness, maternity, weddings, funeral expenses, housewives, etc.) on a case-by-case basis)
- Organize birthdays for the management level.
- Organize entertainment, spring break, picnic, annual resort.
- Cultural, entertainment and sports activities for staff;
- Programs to care for children of staffs: Family Day, Children's Day, Mid-Autumn Festival and commend employees who have good academic achievements.
- lunch allowance; Telephone allowance; Gasoline subsidy;
Vacation, vacation:
• Holidays: According to state regulations.
• Absent:
- 12 days paid vacation (for employees who have worked for 12 months or more)
- Every 5 years of continuous work at the company will be plus one annual leave.