Synergy Power Joint Stock Company, the official distributor, installation and warranty, maintenance of AJ Power generator (United Kingdom).
Specialize in supplying and installing standby generators for customer systems: industrial parks, factories, buildings, trade centers, telecommunications, hospitals, schools, banks, resorts, ...
Specializing in manufacturing, designing, and installing substations, low voltage switchboards, ATS automatic transfer systems; System of synchronous cabinets; Sound insulation system; Ventilation system; Fuel system and M&E M&E system.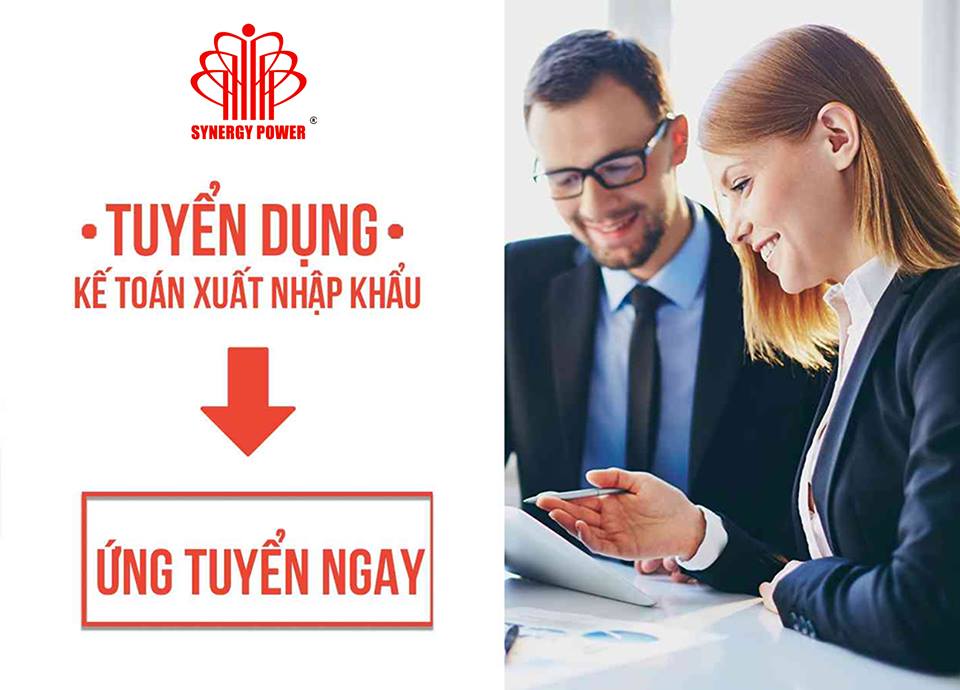 We are currently looking for potential candidates to join the enthusiastic and dynamic young team with a positive working spirit for the following position:
Vacancies:
Import and export - Purchase
Quantity: 01 person
Job description:
Search for pricing information from domestic and foreign suppliers of the company's business products.
Negotiate and negotiate with domestic and foreign suppliers on models, product quality, prices and contract conditions in accordance with the company's policies.
Prepare contract based on agreement with supplier.
Gather the requirements of salespeople, set up orders to send to suppliers.
Monitor and monitor payment and delivery progress under contracts. Ensure the import of goods timely, according to the plan and requirements of the company.
Perform other tasks as assigned by the direct manager
Job requirements:
Graduated from Foreign Trade University, National Economics, Commerce or specialized export and import universities.
At least 2 years of experience (customs declaration, tax monitoring, drafting of foreign contracts, payment of LC, TT, etc.).
Good use of English for listening, speaking, reading and writing skills.
Agile, dynamic, flexible in exploiting, searching information on the internet, processing information sources, negotiating skills, negotiating contracts.
Working time: Full-time
Entitlements:
Income: from VND 8,000,000 10,000,000 (according to capacity)
Rewards: 13th month, turnover, work efficiency and holidays, Tet.
12 days paid vacation
To enjoy the regimes prescribed by the State: social insurance, health insurance.
Enjoy a lunch allowance, petrol car, phone.
Other attractive remuneration policies and regimes according to the company's regulations: Visiting annual tourism, birthdays, March 8, October 20 for female employees and Men Day (November 11) for employees male.
Support for training necessary skills according to job requirements.
Working in a friendly, modern, professional environment with a variety of services, and many opportunities for future career development.
Application documents include:
Curriculum vitae certified by local authorities.
Health Certification
Detailed statement of work experience.
Qualifications and related certificates (informatics, English ...)
Household registration book and birth certificate, ID card.
Application deadline: March 15, 2019
Please submit your application at the email address: info@synergypower.vn
Apply directly: Synergy Power Joint Stock Company: Số 69-LK6A, Nguyen Van Loc, Mo Lao, Ha Dong District, Ha Noi.
Applicants can submit applications via Email or post. We will schedule an interview for you as soon as you receive your application.
Candidates can submit photo applications, the company does not return records.
Contact: Ms. Thao - Human Resource Department
Phone: 024 3354 4243
Mobile: 0986 199 162